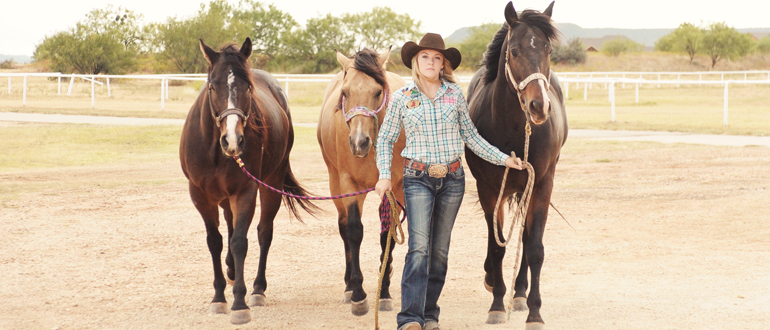 Red Bull released a new video around Jackie, called Sound of Sport. Sound of Sport is an original video series partnered with DTS Audio that highlights immersive surround sound, bringing viewers into sport in a way never before seen, or heard. Sound of Sport with Jackie Ganter will bring our audience into the world of barrel racing and highlight the most intimate sounds only an athlete usually hears.
For users to truly experience the immersive sound technology, viewers will need to use headphones and make sure they are watching the full video at RedBull.com/SoundofSportJackieGanter
https://www.redbull.com/us-en/sound-of-sport-jackie-ganter
Experience the world of Red Bull like you have never seen it before. With the best action sports clips on the web and original series, prepare for your "stoke factor" to be at an all time high.
Watch Red Bull TV: http://win.gs/WatchRBTV
See into our world: http://goo.gl/J49U
Red Bull on Facebook: http://win.gs/redbullfb
Red Bull on Twitter: http://win.gs/redbulltwitter
Subscribe to Red Bull on Youtube: http://win.gs/SubToRedBull
Subscribe to the Red Bulletin: http://win.gs/TheRedBulletin
Sign up for our Newsletter here: http://win.gs/RedBullNewsletter