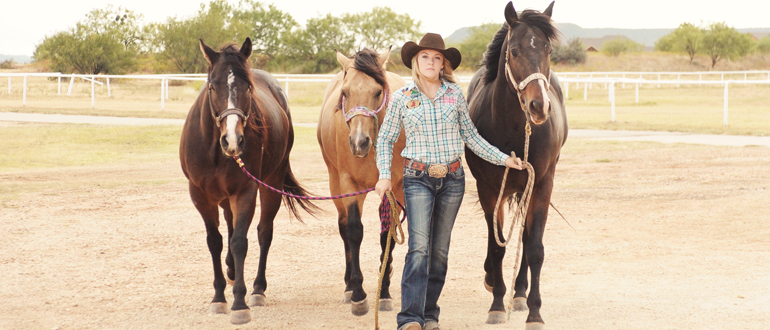 5 Star Equine Products is a proud sponsor of Jackie Ganter. We have enjoyed watching her success and positivity at such a young age and seeing her acheive her Rookie of the Year goals at only 18 years of age. Through every setback and challenge, Jackie remains optimistic, positive and focused on her goals. Jackie signs all of her autograph cards with "Do the impossible", and she certainly lives by that motto. She is definitely a role model that you want for your children, and we at 5 Star Equine Products are very proud of her. She was recently featured as a Red Bull® athlete!
View the Red Bull® article here!
Experience the world of Red Bull like you have never seen it before. With the best action sports clips on the web and original series, prepare for your "stoke factor" to be at an all time high.
Watch Red Bull TV: http://win.gs/WatchRBTV
See into our world: http://goo.gl/J49U
Red Bull on Facebook: http://win.gs/redbullfb
Red Bull on Twitter: http://win.gs/redbulltwitter
Subscribe to Red Bull on Youtube: http://win.gs/SubToRedBull
Subscribe to the Red Bulletin: http://win.gs/TheRedBulletin
Sign up for our Newsletter here: http://win.gs/RedBullNewsletter