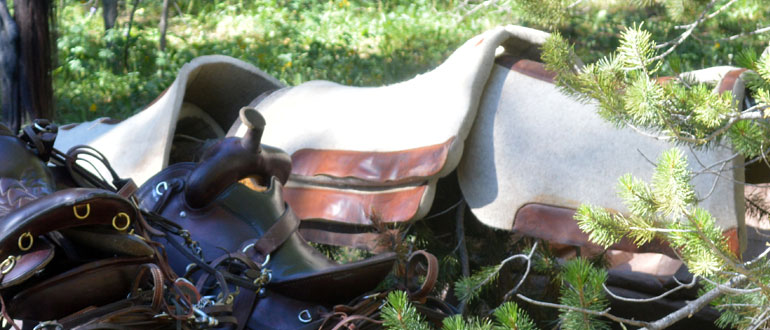 Spring time and the importance of 5 Star Wool Pad maintenance! By Brad Harter
I recently came across some 5 Star Wool pads that are in use almost everyday. The buildup of hair and dirt on these pads were beginning to cause some irritations for the horses they were being used on. The pads were not causing the problems but instead the buildup of both hair and embedded dirt as can be seen in these pictures. This is when I fully began to appreciate how critical and important routine, regular cleaning and maintenance of your pad can be if you really want to reap the full benefits from a quality wool felt pad. Cleaning a pad a couple times a year can become a nightmare. Developing a simple and quick routine pad maintenance cleaning system only takes minutes and will ensure your pad will last for many years and provide you with the all the advantages a wool pad offers!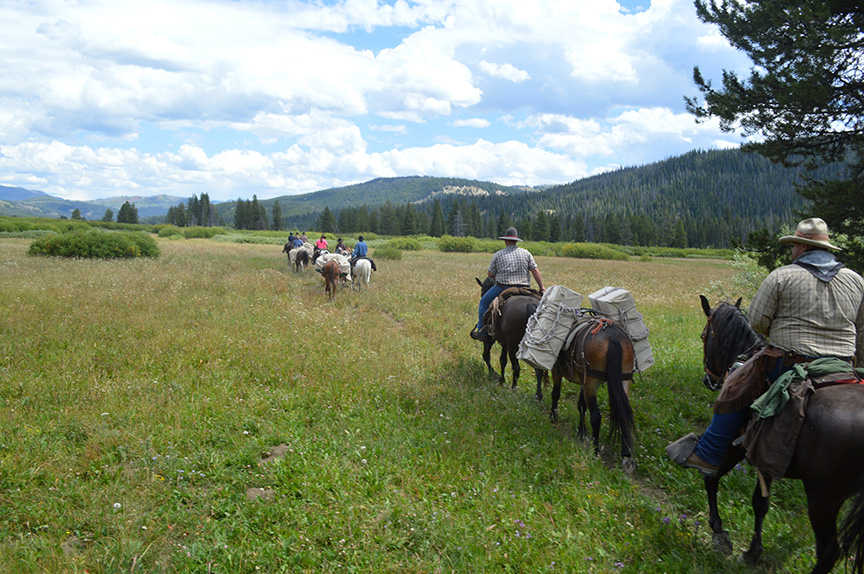 The first big advantage to a quality wool felt pad like 5 Star is the ability to wick away sweat. Removing the sweat from the skin is what keeps the back cool. The second biggest advantage is the improved compression relief. This is especially important if your saddle may not fit every horse you ride perfectly and some pressure points are created.
For the wicking action to work, the microscopic small spaces in the wool must come in contact with the horse's skin. To achieve the maximum compression relief from the pad the wool must remain soft and pliable.
When spring comes and horses begin to shed out and loose their winter coat, two things will begin to happen that can compromise the pad to function properly.
1. The shedding winter hair can begin to build up on the underside of the pad as seen in the picture. Over time if not removed regularly this thick mat of hair will restrict the ability of the pad to wick away sweat. To avoid this buildup a brush or rubber curry should be used as often as possible. Taking only a few minutes before you saddle each day can ensure this buildup will not occur. When you are home and whenever possible, I strongly recommend taking a shop vac to the pad. This becomes more important in the spring of the year.
2. Winter coats are much harder to groom and to be free from dirt than summer time coats. This means that more dirt is usually present on the horse when we pad and saddle. When this dirt embeds itself in the wool pad, the pad starts to become hard and the compression relief offered by the pad decreases dramatically.To avoid this buildup of dirt take a little extra time each day once your pad dries out to knock off and remove as much of this dirt buildup as possible. Once again, using a shop vac every few days can be very effective. We clean our good wool carpets with a vacuum, it gets makes sense to clean our good wool pads with a shop vac!
3. When the weather warms or you have access to a warm, dry, heated room, you may want to consider a deep cleaning. This involves using one of many commercial wool cleaning products on the market today like wool lite. Remove as much dirt and hair as possible before deep cleaning and as I have already suggested using a good shop vac makes this a pretty simple task. Next foam on a good cleaning agent and allow it to soak in for at least 15 minutes. Hang the pad by the gullet and rinse with cold water at mild pressure and at a 45 degree angle. Repeat and rinse until the water runs clean. Hang your pad by the gullet and let dry in a warn place.